WE ARE PROUD TO HAVE BEEN RECOGNIZED BY A VARIETY OF KEY INDUSTRY ORGANIZATIONS FOR OUR ACHIEVEMENTS IN WEBSITE DESIGN, DEVELOPMENT, AND BRANDING.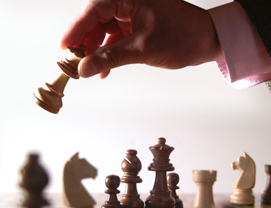 Strategy
While technology and the web are rapidly expanding and evolving, consumers become increasingly savvy and fickle with their attention spans. We get it, and we're prepared.
Our custom website design and digital marketing strategies are proven to drive traffic while increasing leads and conversions. We produce results-driven strategies and campaigns that will help you to expand your business and grow your bottom line. We think beyond mere tools and tactics and unite meticulous market research with competitor analysis to create detailed user flows and information architecture, which efficiently drives consumers to designated conversion points. This scrutiny leads to well-defined content architecture, targeted design direction, and leading edge functionality.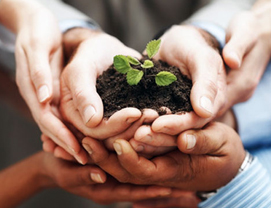 Our Approach
We don't just build cookie cutter type websites and walk away. We work closely with our clients to develop not only a professional customized website design for their business, but also plan out a customized solution to increase website visitors and conversion rates.
Our team of website marketers are expert when it comes to Google marketing, social network marketing, video marketing and eMail marketing. Whether you come on board for one, high-touch service or require a complete digital marketing solution, we have the processes in place to build dynamic, integrated web systems that propels your business forward and serves as a constantly evolving tool for inbound marketing, lead generation, and content creation.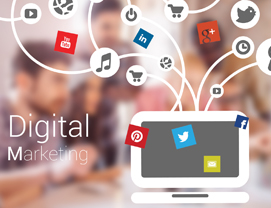 Digital Marketing
The first step to growing a brand online is to drive qualified leads to your website or mobile app. Having a user-friendly experience is an important part of any successful business strategy, but generating relevant traffic is essential to having a strong conversion rate.
As a full-service digital marketing agency, we provide a strategic approach to driving qualified traffic. Through various coordinated marketing campaigns we integrate Search Engine Optimization (SEO), Pay Per Click (PPC), eMail Marketing, targeted display advertising and social media campaigns. This allows clientele to be targeted locally, nationally, or globally to fit your brand's needs. We also offer turnkey Digital Signage Systems for businesses who don't want to get left behind by their competitors.