Brochures are a common form of inexpensive advertising for companies, charities, and events. The brochure remains one of the most popular and versatile marketing tools available. There are many uses for brochures, including direct mail campaigns, handed to clients directly, passed out at events, posted on bulletin boards or in racks in the lobby of local stores and supermarkets. Comtek offers a wide variety of brochure Design and Printing services in Orange County, California.
Brochures speak volumes about your business. When it comes to marketing a service or product, using these multi-fold papers to clearly explain what you offer is a wise move to attract your customers and increase sales. Brochures are one of the most diverse marketing mediums available since they are suited to a wide variety of situations. They serve as an interactive guide when explaining products and services, and point out key features and benefits to the customer. Since brochures are so inexpensive, they represent the perfect pitch when operating on a smaller budget.
Our brochure printing services at Comtek let you create professional brochures for your business solutions. We offer 100 lb. gloss book brochure paper to assure high quality for your printed 4 color brochure.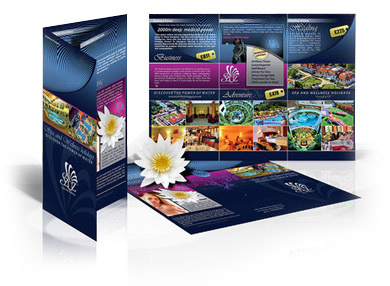 Affordable Brochure Design and professional graphic design services in Orange County. Call 1-800-920-4726 for a free quote.