Search Engine Marketing (SEM) is the art of Internet marketing that involves the promotion of websites by increasing their visibility in search engine results. Search Engine Marketing (SEM) is a process by which multiple methods are utilized to improve market visibility and exposure for a brand, product or service. Our search Engine marketing strategies will rank your website at the first page of top search engines such as google and bing within a short time.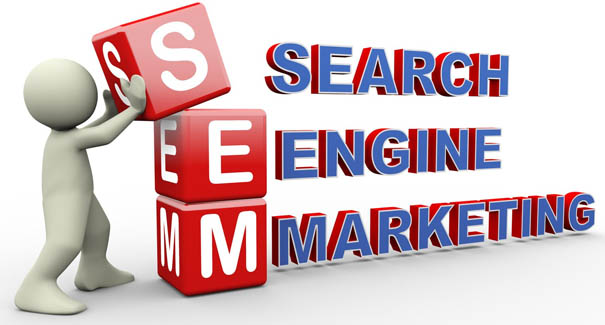 Show up in more places where people search
Search Engine Marketing Methods
Search Engine Marketing is not as simple as submitting your website name to a search engine.  Over the years it has gotten harder and harder to convince major search engines such as Google that your site deserves to be on the top page of their search result pages. Nobody really knows the exact algorithm that Google uses to rank a website name. However, implementing some or all of the methods below will definitely help your site's ranking on Google and other search engines:
Have a great looking website
Make your site fully search engine optimized
Have great content for your site pages
Use images and videos on the site
Use Social Media Websites to promote your site
Use google analytics
Use blogs on your site with weekly updates
List your site in important local directories such as yp.com
Create backlinks to your site on good sites
Create sitemap and send it to all search engines
Comtek helps businesses in gaining traffic and visibility from search engines through paid and unpaid efforts. We have an expert team of Search Engine Marketing who do promotion, branding, help in provide traffic on website to help to grow your business. It involves many things like search engine optimization (SEO), keyword research, competitive analysis, paid listings and other search engine services that will increase search traffic to your site. Our aim is to provide best organic search results.
Comtek Whelps to enhance your website's content for human readers and Search Engine Indexing. We have our expert team of Search Engine Marketing professionals and know how to increase your website's trust with the search engines through link building to get more traffic to your site.
Comtek is your one-stop source for all your website design, digital marketing, SEO and SEM services. We do honest SEO work to meet any budget. Call us today for a free quote. 1-800-920-4726
Verify the accuracy of your listing on Google and other sites for free.
Don't let errors cost you customers