Zen Cart is another e-commerce program that is user-friendly open source shopping cart software. It provides everything needed to maintain a website's products, inventory management, shipping calculation, newsletters, sales and much more.  Everything is  managed by the store owner through the administration area. Zen Cart is easy to install and its interface is very easy to learn and become familiar with.
Zen Cart is a highly user friendly ecommerce system, especially designed for building powerful web stores. We recommend this online web store platform to many of our  clients for their ecommerce store as it is highly rich in features and is very functional. Get The Expert Solutions On Customization,  Ecommerce Development, Shopping Services, Installation, Design, Integration, Migration and Web Application Development Services by contacting us today.
Zen Cart shopping cart has many nice promotional features like Vouchers and Discount Coupons. Zen Carts are extremely safe and secure for storing sensitive information. Comtek will customize any Zen Cart website with high security features and daily backup of all your store's information.
Comtek website design company in Orange County, California is a Zen Cart Solution provider that excels in offering all sort of Zen Cart Development Services. Our typical services include: creating a Zen cart website, Developing ecommerce store, Building different Modules, Creating various designs, Developing web application, Online shopping cart integration, and SEO services. If you need a professional looking eCommerce website, give us a call for a free consultation.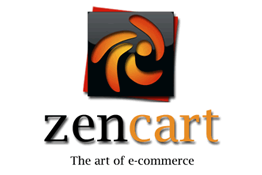 e-commerce website design using Magento
 | 
e-commerce website design using Joomla
 | 
e-commerce website design using Miva Merchant
 | 
e-commerce website design using BigCommerce
 |
e-commerce website design using Zen Cart