Fast, Reliable and Affordable Website Hosting
We provide affordable and reliable website hosting packages to publish and host your website and all your emails.  Hosting a website used to cost a lot but nowadays, you can get hosting from so many hosting companies for as little as $5 a month.  Now, the old saying "You Get What You Pay For" is very true here. You see, when you host your site on a shared server even with reputable companies  like Godaddy, you are sharing the same server with 1000s of other websites.
Having your website on a shared hosting server is not a problem for 90% of the website owners out there. However, if your business is big and you have a relatively large business website, you probably should consider getting a dedicated server to run your website. Otherwise, your site might load slow and that could hurt your business.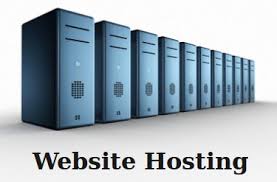 At Comtek, we can help you with both hosting packages. Our shared hosting packages start from $10 a month. With our shared hosting packages, you can also get phone and email technical support for only an additional $5 a month.  If you are in need of more speed or if you planing on selling on your website, we recommend getting a premium hosting through us to save money. Our premium hosting packages designed for larger sites and eCommercer type websites run from $95 and up. Please contact us for a free quote.
When it comes to website hosting, the prices have really gone down. However, something you must keep in mind is that most hosting providers like Godaddy, Networksolutions, etc.. don't give you any technical support when you host your website with them. For example if your site has crashed or if an email is not working, they will charge you a fee to fix that for you. With Comtek, all our hosing packages come with 24/7 email and phone support. So, you may pay us a few more dollars but it will well worth it because we will look after your site and its security.
Bronze Web Design Package from $495
Up to 5 Pages
Domain Registration
5 Emails
Photo Gallery (up to 10 images)
Unique Design
Contact Us Form
Excellent Responsive Website
Logo Design
HTML5/CSS 5
3 Months Free Hosting
eMail support
Bronze Web Design Package from $495
Up to 5 Pages
Domain Registration
5 Emails
Photo Gallery (up to 10 images)
Unique Design
Contact Us Form
Excellent Responsive Website
Logo Design
HTML5/CSS 5
3 Months Free Hosting
eMail support
Bronze Web Design Package from $495
Up to 5 Pages
Domain Registration
5 Emails
Photo Gallery (up to 10 images)
Unique Design
Contact Us Form
Excellent Responsive Website
Logo Design
HTML5/CSS 5
3 Months Free Hosting
eMail support