What Is E-mail Marketing?
In its broadest sense, every email sent to a potential or current customer could be considered email marketing.  Email marketing is the process when a company sends a commercial message to a group of people by use of electronic email. Email marketing is an efficient way to stay connected with your clients while also promoting your business. Most commonly through advertisements, requests for business, or sales or donation solicitation, any email communication is considered email marketing if it helps to build customer loyalty, trust in a product or company or brand recognition.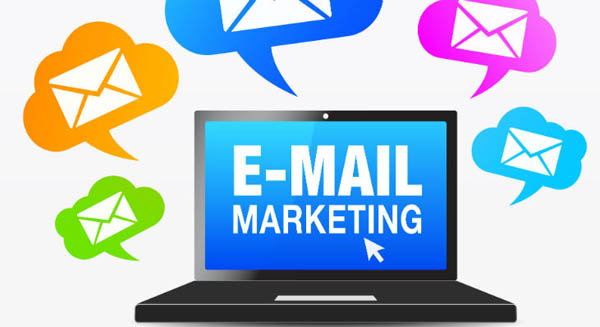 How Does eMail Marketing work?
There are two parts to any email marketing:
Having an eMail list (list of customers' emails)
Using an eMail blast program to send out mass emails at once
If you already have your own customers' email list then all you need is to signup with an eMail blast company.  There are many companies online that let you send out mass eMails to your customers for a small monthly fee. Some of the main players are:  aweber.clom, constantcontact.com, and robly.com.
If you don't have your own email list because you never collected your customers' emails or maybe you just started your website, then you must pay 3rd party agencies that specialize in selling eMail lists. There are many websites that offer to let you use their eMail list to send out newsletters or your promotions to people on their list for a fee.  You must do your research before handing over your hard earned money to such companies to make sure their email list is legit and updated.
How Much Does E-mail Marketing Cost?
Let's assume you have your own email list and all you need is to find an eMail marketing firm to send  out your newsletters on a regular basis.  Most eMail marketing website charge anywhere from $25 for each 1000 email subscribers. They charge on a sliding factor and the more email subscribers you have, you will pay an additional fee. For example if you have 5000 on your email list, you could be paying about $75 to $95 a month. Considering the numerous advantages of eMail marketing and the ROI that you will receive, these monthly fees are really worth the benefit they will give you.
Here at Comtek, we have been doing eMail marketing since 2000. We know everything about running a successful email marketing campaign.  Whether you need a large list of qualified emails to lease or a solid platform to blast out large number of emails, we can help. We will not be beat by our competitors when it comes to eMail marketing and that is our guarantee to you.
Why Should I Choose Comtek?
Comtek is a one-stop place for all your eMail marketing needs. We offer the following eMail marketing services to meet any budgets:
build and install an email capture forms on your website
design great looking newsletter and landing pages
manage your entire email marketing campaign
send out your news, promotions, sales, and newsletters to your email list as often as you want
provide you with 10,000s of opted emails in any category
sign you up and manage your email marketing account with 3rd party companies like aweber.com
develop, install and train you on using our own eMail marketing software so you won't have to pay a monthly fee to companies such as aweber.com, constantcontact.com,…
Take eMail marketing seriously because it has the best return on investment (ROI). Call us today and find out how affordable email marketing can be. Don't get left behind by your competitors.
Verify the accuracy of your listing on Google and other sites for free.
Don't let errors cost you customers