Pay Per Click (PPC) is the new mantra of the online advertising world. It's not an ordeal anymore to reach your customers, thanks to the advent of pay per click services offered by major search engines such as google, yahoo and bing.  PPC management goes hand in hand with Search Engine Optimization (SEO) to produce the desired outcome.  PPC must be included in the initial phase of online marketing, because it renders results quickly. We believe that PPC management services are much more than just managing AdWords. That's why we offer complete PPC services to assist you reach and materialize your goals not only swiftly but also cost effectively.
PPC advertising delivers instant traffic by placing you at top positions on search engines.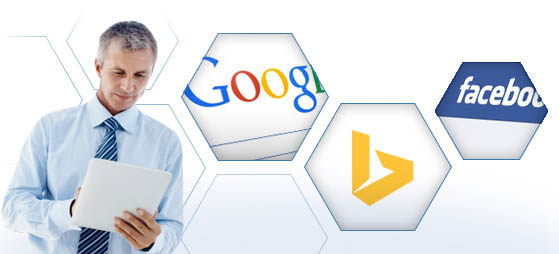 We incorporate all the networks one would require, be it paid search to paid social. With a well-run and managed PPC campaign, your business would begin to acquire the targeted leads with the initialization of the campaign.  PPC management does not have to take up all your time. Hire the right company and get immediate results.
Do I Need PPC Management?
Even though PPC campaigns are not that hard to create on sites such as Google or Bing, but creating fully optimized PPC campaigns are not piece of cake in today's highly competitive market. You must have a full grasp of how PPC platforms work, or you end up paying too much money without getting the desired results. Comtek has years of experience with PPC services and can improve your search engine ranking which reducing your overall costs. That is our guarantee to you.
We provide the assurance of quality services by creating and refining your campaign, therefore, the ad presence is improved, the number of clicks are increased which in turn lowers the cost hence is highly cost effective.
Verify the accuracy of your listing on Google and other sites for free.
Don't let errors cost you customers