A mobile app is a software application designed to run on mobile devices such as smartphones and tablet computers.  Mobile apps are designed with consideration for the demands and constraints of the devices and also to take advantage of any specialized capabilities they have. A gaming app, for example, might take advantage of the iPhone's accelerometer. iPhone development requires expert knowledge and high skills of coding.
We make app dreams a reality.
iPhone App Development Orange County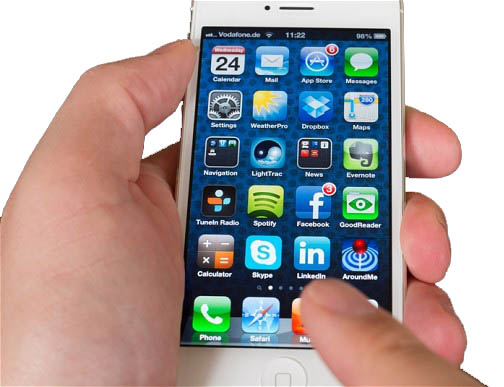 Mobile apps are sometimes categorized according to whether they are web-based or native apps, which are created specifically for a given platform. A third category, hybrid apps, combines elements of both native and Web apps. As the technologies mature, it's expected that mobile application development efforts will focus on the creation of browser-based, device-agnostic Web applications.
iPhone Apps Development in OC
Comtek is your one-stop source for website design, website marketing, iPhone apps development and custom web application builder in Orange County. A mobile app can help your business to interact with your customers better and more frequently. Mobile apps are an extension of your website and if done right can drastically improve your business relationship with your audience. It is a great tool to stay in constant communication with your clients and customers.
Have a cutting edge app idea but don't know where to begin?
Comtek can help you with development of your mobile app as well as selling it online through major app stores.  If your business needs to discuss how it can improve its interaction with its customers through an app, contact us to get some free consultation. We are here to help you in any shape or form we can.
Comtek Website Design can develop mobile application for any business. Our process is to take your  idea, design it, prototype it, and develop and release it. Our team of skilled iPhone development specialists will take your idea and develop it into a feature-rich iPhone solution with interactive and customized features.
Let us develop for your business an exclusive app that can improve your interaction with your customers and help to grow your business online. We'll verify your app idea for viability and build a powerful mobile app for you.
Various Services in iPhone Development We Offer Are:
Assessment of user needs
Requirements engineering
Prototyping
Bug fixing
App promotion
iPhone application development services require certain skills that are way beyond most developer's traditional experience. Please fill out the form on this page and let us know how we can help you by creating a unique app for your business. We are the most affordable App developer company in Southern California.