B2B website development refers to a situation where one business makes various commercial transactions with other businesses. We provide e-business solutions for every clients in all business categories.  We manage search engine optimization and take marketing automation implementation to next level. B2B is marketing of products to business or any other organization for use of production of goods or for resale to other consumers such as wholesaler to retailer.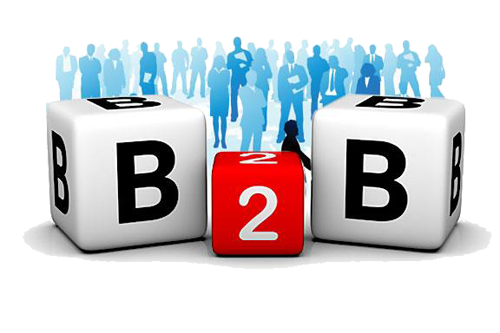 We understand that the B2B industry is not just about profiting upfront, it's also about building lasting partnerships and streamlining costs.
We provide B2B website development services that convert users on the front end, and improve efficiency on the back.
Experience an increase in qualified traffic, leads, and conversions whether it is to a website, sales extranet, customer portal, or mobile app.
Put your digital solutions to work to as an extension of your marketing team or sales force.
Effective web design is crucial to any B2B marketing strategy. A compelling B2B web design and disciplined content marketing plan helps nurture a lead from a general inquiry to a specific opportunity to a committed relationship. Not only does it allow a visitor to navigate your site intuitively and quickly—finding information in the least number of clicks—it encourages visitors to convert into valuable leads. Find out what Comtek can do for your B2B company, contact us to schedule a web design consultation today.
We offer various service in B2B website Development such as
Responsive websites
CMS platform to look after the website content and manage as required
Inventory management systems
Customer support and services module
Taking orders and processing services
Provide Assurance to get better leads and conversions
Comte's B2B web design team focuses on building websites that streamline content and feature efficient navigation—the most content with the least amount of clicks—so your brand message gets across quickly and clearly. The website content needs to be timely and relevant—compelling content that keeps a visitor on your site.
Your website is a business tool
It's not a digital brochure, but a salesman that works around the clock without requiring a company 4×4 or health insurance. Its job description includes targeting prospects, educating them, converting them to leads and nurturing leads until they become paying customers. A B2B website that fails to deliver on all of these points will prevent your business from growing — period. At Comtek website design in Orange County, we design websites rooted in strategy and built to drive business.