Open source software development is the process by which open source software, or similar software whose source code is publicly available, is developed. These are software products available with its source code under an open–source license to study, change, and improve its design. Comtek works on Open Source Development technologies such as eCommerce sites, Content Management Systems, Blogs, corporate site, development of plugin and extension for respective open source, and much more.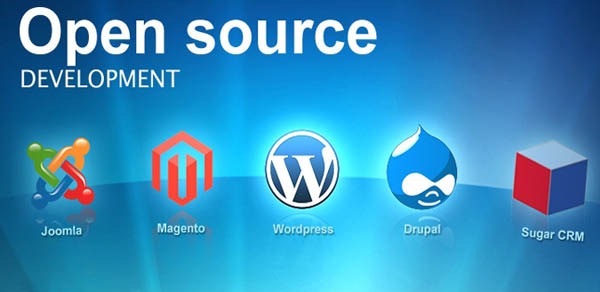 What Is Open Source Development?
Open source has generated a considerable amount of interest over the past year. The concept itself is based on the philosophy of free software, which advocates freely available source code as a fundamental right. However, open source extends this ideology slightly to present a more commercial approach that includes both a business model and development methodology.
Open Source Software, or OSS, refers to software for which the source code is distributed without charge or limitations on modifications. Open source sells this approach as a business model, emphasizing faster development and lower overhead, as well as a closer customer relationship and exposure to a broader market
We provide unique Open source Development services like Magento, Open cart, Oscommerce, and BigCommerce for online stores.  With Comtek's vast knowledge of open source platforms,  you can be sure that your software solution is implemented efficiently, secure and cost effectively.
We are passionate about the web development and our creative web developers strive to develop your ideas into reality and we are committed to produce high quality business solution.  Our customization team consist of experienced graphic designers and website developers which work with our clients to deliver their project in a timely manner.  Our experienced and technical skilled team will help you to get the best solution from the open source and provide you support before, during and after the completion of your project.