nopCommerce is an open source ecommerce software that contains both a catalog frontend and an administration tool backend. nopCommerce is a fully customizable shopping cart. It's stable and highly usable. From downloads to documentation, nopCommerce.com offers a comprehensive base of information, resources, and support to the nopCommerce community. Comtek provides all kinds of Nop Commerce development services. We help online retailers by utilizing Nop-commerce platform to optimize their Nopcommerce based e-commerce store. The Nop-commerce is a popular open source E-commerce platform built on ASP.net.
We can help you implement an ecommerce websites based on Nopcommerce. Comtek has vast  experience in developing Nopcommerce plugins to boost your online sales. We can also convert your existing ecommerce site into Nopcommerce, or convert Nopcommerce site into other type of ecommerce version. It is an open source ecommerce solution having various administration tools to administer each and every system from storefront, discounts, coupons, product category, product display and much more to meet today's challenging tasks of online retailers.
We help our customers extend their Nopcommerce store by building Plugins & Extensions. Comtek also helps numbers of businesses to implement a fully custom theme design on Nopcommerce. If you're looking for implementing your custom design for desktop website or mobile website on Nopcommerce, just contact us for a free consultation.
Various services included in Nop commerce Development are:
Nop Commerce design
Nop Commerce Customization
Nop Commerce integration
24/7 Nop Commerce assistance
Nopcommerce Shop maintenance
Online store installation and development
Quick and easy Payment gateway integration
Shipping gateway integration
Template creation, customization
Nopcommerce Themes creation
Comtek offers complete Nopcommerce Solutions to create a complete professional looking ecommerce shop on this most popular ecommerce platform. We would be happy to listen to your needs and offer you the choice of either choosing Nopcommerce development packages or hiring a dedicated NOP Commerce development team.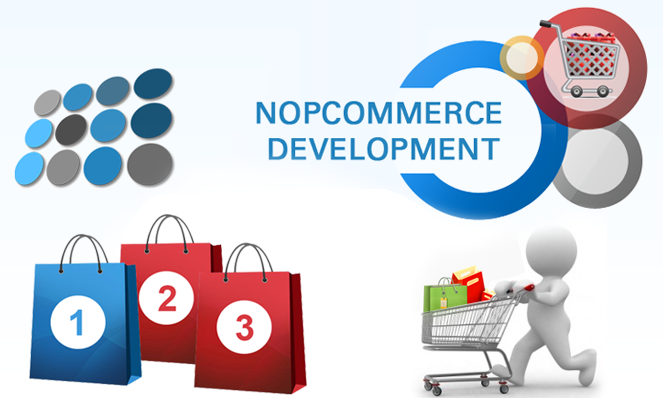 e-commerce website design using Magento | e-commerce website design using Joomla | e-commerce website design using Miva Merchant | e-commerce website design using BigCommerce